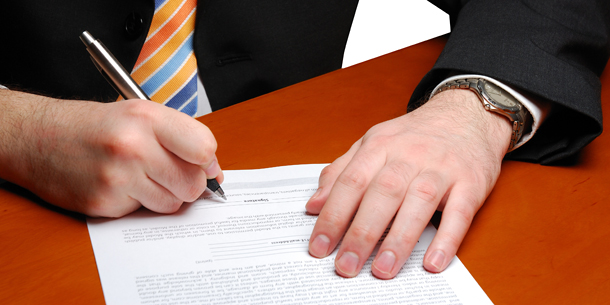 Dallas is home to many types of organizations – from family-owned businesses to large businesses to charitable organizations. The experienced business lawyers at K&M, your Dallas-area law firm, know that the one-size-fits-all concept works for your business. Offering client-oriented service, the Dallas business lawyers at K&M will ensure that your legal questions and concerns are handled with care and that you are given the individualized attention your business deserves.
As a potential business owner today, you probably have many goals for your business. You probably also have concerns about protecting your investment. K&M's business attorneys place a strong emphasis on being proactive, rather than reactive, when it comes to assisting small to medium-sized business owners in becoming risk adverse.
Starting a new business and can't decide between a corporation or limited liability company? By taking the time to learn about your business, the number of shareholders or members, employees, and other issues in advance, K&M's experienced business attorneys are here to recommend the most effective business model for you, such as:
Business entity selection:
Domestic and Foreign Corporation
C Corporations

S Corporations
Limited Liability Companies
Companies
Limited Partnerships
Professional Associations
Management Agreements
Shareholders' Agreements:
Share Transfer Agreements

Share Sale Agreements
Partnership Agreements
Operating Agreements
Company Agreements
Purchase and Sale Agreements
Asset Purchase Agreements

Asset Sale Agreements
Commercial Lease Agreements
Collateral
Promissory Note
Surety Agreements
Competition Agreements
Solicitation Agreements
Settlement and Release Agreements
Real Estate Transactions
Construction Agreements
All business owners will find the need to utilize contracts at one time or another. Whether we write agreements relative to your business needs or review existing agreements, Dallas business attorneys have the experience necessary to minimize your litigation risk, thereby minimizing your future expenses. To put it simply, we avoid problems.
We invite you to contact Dallas-Fort Worth business formation and contract attorneys for a free, no-obligation consultation with one of our experienced Dallas business lawyers to discuss your legal needs, whether you are an existing or new business owner. Our contract attorneys are available to discuss your legal needs 24 hours a day, 7 days a week.