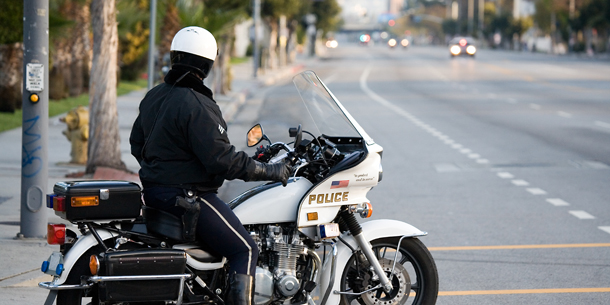 Have you been arrested for drunk driving? Have you been charged with driving under the influence of alcohol or drugs? Do you need an experienced Dallas criminal defense attorney? The experienced and knowledgeable Dallas criminal defense lawyer at K&M will do more than simply ask you to plead guilty. We will look for any violation of rights or any possible basis to fight your arrest. K&M's DWI attorneys are experienced in defending you against these charges and work hard to ensure client-oriented results, even if it is your second or third related offense.
A DUI is a serious crime and can permanently affect your life. That is why this crime should not be taken lightly. We will examine any sobriety test to verify the existence of actual evidence of intoxication. We understand that the consequences of a DUI or DWI conviction can be serious. For this reason, you should hire an attorney who specializes in these offenses who is competent and who will strive to obtain the best results for you; someone who will make sure you are well informed and more importantly, who can get you to keep your license to drive legally. These crimes can put a person's driver's license at risk, so it is important to be proactive with the Department of Public Safety (DPS) to avoid losing your driver's license. Let the Dallas DWI lawyer at K&M represent you effectively and aggressively, protecting your rights every step of the way. We will not get you an admission of guilt alone.
We recognize that no two cases are alike. For this reason, you can expect the attorneys at K&M who specialize in these crimes to offer you:
Reasonable Fees
Analysis of all the Evidence in your Case
Complete and Thorough Investigation
Protection and Enforcement of your Constitutional Rights
Experienced Negotiations with the Prosecutor(s)
Experienced Litigation/Litigation Skills
The criminal defense attorneys at K&M are your DUI or drug crime lawyers in Dallas, Denton, Fort Worth, Plano and other surrounding cities offering Client Oriented Service. With something as important as your freedom at stake, don't handle your criminal charges alone. Contact our DWI attorneys today.
Administrative License Revocation Hearing
Dallas License Suspension Hearing Attorney
You have 15 days from the date of arrest to request a hearing to save your driver's license. If you fail to request such a hearing your license will be automatically suspended. K&M's experienced DUI attorney can help you by requesting a hearing within the 15-day period.
When a driver fails or refuses to submit a breath or blood test, the resulting suspension against his or her driving privilege automatically becomes effective forty (40) days after the driver was required to provide such sample, unless a timely license suspension hearing is requested. Do not miss your only opportunity to prevent your driver's license from being temporarily suspended. It is very important to request a hearing to avoid having your license suspended. Your experienced and dedicated K&M drunk driving offense lawyer will be there to assist you in defending your DUI or drug charges from start to finish.
Our criminal defense attorneys will be available to address all of your questions and concerns 24 hours a day, 7 days a week. Your K&M Dallas criminal lawyer wants to be available to you around the clock, and for that reason, he/she will provide you with his/her cell phone number so that you can reach him/her 24 hours a day, 7 days a week.
Free Initial Consultation
Contact our Texas DUI and drug crime defense attorneys at K&M for experienced legal representation and a free consultation to discuss any questions or concerns you may have. We offer payment plans and accept all major credit cards. Contact our experienced attorneys 24 hours a day, 7 days a week to help you in the Dallas-Fort Worth Metroplex area, including Plano, Allen, McKinney, Fort Worth, Frisco, Garland and Arlington.