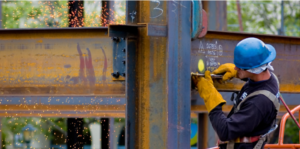 When it comes to residential or commercial construction defects, the attorneys at K&M have extensive experience in construction litigation. We understand that resolving claims against an urban developer, design professional, contractor or subcontractor can be a daunting process. Having represented property owners, general contractors, developers, lenders, material suppliers and subcontractors, K&M's construction attorneys are knowledgeable about the legal and construction aspects of our cases.
Before a construction project begins, K&M's construction attorneys will protect your interests by writing or reviewing your construction contract to ensure that you have an adequate legal remedy.
Whether you use an industry standard AIA contract or some other type of contract, we will ensure that your rights are protected in the event of a construction contract dispute.
Throughout the construction process and beyond, K&M's construction attorneys will not only use their experience to negotiate a cost-effective resolution to your dispute, but if necessary, will take control in court. K&M's construction attorneys will represent you in all types of construction litigation, including:
Breach of Contract

Contract Disputes

Preferred Construction Liens

Liens on Property for Material Furnished

Lien Liens

Bond Claims

Change Orders

Construction Defects
Contact the attorneys at K&M
24 hours a day, 7 days a week
to schedule your free initial consultation to answer all of your construction litigation or construction contract questions. K&M construction attorneys will advance your claims or defend you against claims against you in the Dallas-Fort Worth Metroplex area, including Plano, Allen, McKinney, Fort Worth, Frisco, Garland, Arlington, and Grand Prairie.